Illuminate Your Moments with Bespoke Candles from Elm Design Candles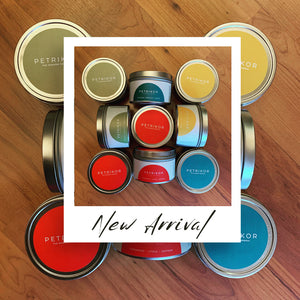 We at Elm know how very important it is to mark special occasions – baby showers, weddings, networking and marketing events, and celebrations – in a unique and memorable way. That is why we proudly offer custom designed candles for your special event. These one-of-a-kind candles are crafted with your input, to reflect your particular needs, whether that be to celebrate a birth, the coming together of two lives in a wedding, a networking or marketing event, or a milestone birthday. With Elm's attention to detail, you are able to commemorate your occasion in unforgettable style. The warm glow of a candle is reflective of the warmth you feel in honoring your event and your guests.
Crafting Memories Through Light
Elm Design Candles isn't simply a candle company. It's a creative hub of women who understand the significance of personalized experiences. With a deep appreciation for artistry and a commitment to excellence, we at Elm have established ourselves as a go-to destination for those seeking distinctive candles that speak volumes about their occasions.
Tailored Elegance for Every Occasion
See our offerings below, which allow you to add a meaningful touch to all your occasions.
Business and Marketing Events
Custom-made candles from Elm Design Candles offer businesses a unique way to enhance their branding or celebrate milestones. Whether it's launching a new product, hosting an event, or expressing gratitude to clients and employees, these candles can be customized with the company's logo, colors, and even a signature fragrance.
Weddings to Remember
At Elm Design Candles, we understand that weddings are a celebration of love and individuality. Our custom candle service allows couples to design candles that resonate with their wedding theme, from classic elegance to rustic charm. Selecting customized candle favors for guests; these candles symbolize the couple's transformative journey into a shared new life.
Baby Showers
Welcoming a new life into the world is a joyous occasion, and Elm Design Candles helps to capture this excitement through our custom-made candles. Choose colors that reflect the baby's gender or nursery theme and add adorable designs to create the perfect baby shower favors or decorations. These candles become treasured heirlooms, marking the arrival of a little one.
Celebrations
Elm Design Candles goes beyond the ordinary, offering custom candles for birthdays, anniversaries, graduations, and any other celebration that calls for a touch of elegance. These candles are more than just decorative pieces; they're heartfelt expressions of love and joy.
Crafting the Perfect Candle: Elm's Design Process
Our design process is a seamless blend of creativity and precision, a collaboration between our skilled candlemakers and you, our client.
Our process begins with conceptualization, wherein we work with our clients to discuss vision, theme, and requirements. Whether it's a specific color palette, scent preference, or design idea, these elements form the foundation of the custom candle.
From there, the skilled artisans at Elm Design Candles translate the client's vision into exquisite designs. From intricate patterns to simple elegance, every candle is a masterpiece, bringing light to each unique event. Adding a personal touch like personalized labels or custom packaging turns every candle into a cherished keepsake. Using the finest materials and time-tested techniques, Elm candles are meticulously crafted to ensure they burn evenly, emit captivating scents, and maintain their beauty.
In a world where personalization and creativity are valued, Elm Design Candles stands as a beacon of light, offering a noteworthy way to celebrate life's most cherished moments. Through our custom-made candles, businesses, couples, and families infuse their occasions with the warmth, elegance, and artistry that only handcrafted, high quality candles can provide. So, whether it's a wedding, a business event, a baby shower, or any other celebration, let Elm Design Candles illuminate your moments with our bespoke creations.