The Benefits of Supporting a Small, Woman-Owned Business: Elm Design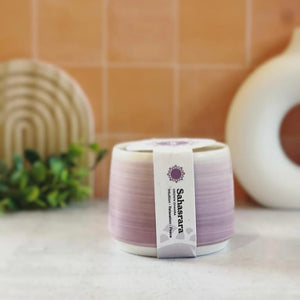 In today's market, it can be easy to overlook the small, independent businesses that are making a big impact. At Elm Design, we are proud to be a small, woman-owned business that is dedicated to providing high-quality, hand-poured products that support your self-care routine. By choosing to support small businesses like ours, you are not only getting a great product, but you are also making a positive impact on your community and the world.
Why Choose Elm Design for Your Self-Care Needs?
As a small, woman-owned business, we are passionate about creating products that make a difference in our customers' lives. Our chakra candles, for example, are hand-poured with soy wax and infused with essential oils and colors that correspond to the seven chakras. Whether you're looking to ground yourself, open your heart, or align your crown, our candles are the perfect addition to your self-care routine.
We understand the importance of self-care and are dedicated to creating products that help you make it a priority. Our commitment to quality and affordability means that you can feel good about your purchase, both in terms of the product you receive and the impact you're making by supporting a small, woman-owned business.
Why Support Small, Woman-Owned Businesses?
Small businesses drive economic growth and create jobs, and woman-owned businesses are often leaders in their industries and communities. Additionally, small, woman-owned businesses are more likely to prioritize sustainability and social responsibility, making your purchase an investment in a better future.
At Elm Design, we are proud of what we have accomplished and we are grateful for our customers who make it possible for us to do what we love every day. We believe in the power of self-care to change lives, and we are committed to making it accessible and affordable for everyone.
So, next time you're in the market for a self-care product, consider Elm Design. Your purchase will make a big impact on a small business, and you'll also be supporting a community of entrepreneurs who are making a difference in the world. Start uplifting your life and space with our high-quality, hand-poured candles today! 
To read about how candles increase productivity in the workplace, click here.