Unique & Distinctive Candle Company on Whidbey Island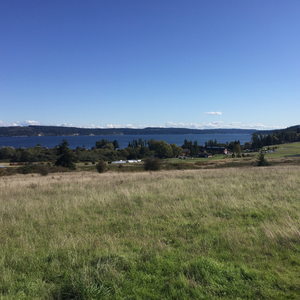 Elm Design Candles is a unique and distinctive candle-making company that is proud to call Whidbey Island home. Located in the heart of the Pacific Northwest, Elm Design Candles draws inspiration from the natural beauty and tranquility of this picturesque island. Here are some key factors that make elmdesigncandles.com a special online destination for candle enthusiasts and visitors to Whidbey Island:

1.    Handcrafted Soy Wax Candles - Elm Design Candles' candles are handcrafted using natural soy wax, which is eco-friendly and sustainable. The company takes pride in making every candle with care and attention to detail, reflecting the island's laid-back and friendly vibe.

2.    Exceptional Designs - Elm Design Candles' unique candle designs and scents are inspired by the island's natural beauty and charm. Each candle is carefully crafted to reflect the island's coastal landscapes, wildlife, and flora. Visitors to Whidbey Island can bring home a piece of this unique and beautiful place with a candle from Elm Design Candles.

3.    Premium Fragrances - Elm Design Candles uses premium fragrance oils to create delightful scents that evoke the island's natural aromas and ambiance. From the fresh scent of pine trees to the salty sea breeze, these fragrances capture the essence of Whidbey Island and make for the perfect souvenir or gift.
4.    Hand-poured in Small Batches - Elm Design Candles hand-pours its candles in small batches on Whidbey Island, ensuring that each candle is of the highest quality and consistency. The company's attention to detail and craftsmanship is evident in every candle, making them a perfect way to take a piece of Whidbey Island home with you.

Overall, Elm Design Candles is a special online destination for anyone who loves candles and Whidbey Island. Whether you're a visitor looking for a unique and beautiful souvenir, or a local looking for a high-quality candle that reflects the island's natural beauty, Elm Design Candles has something special to offer.